Hello. We're glad you found us.
We love finding stuff – it's kind of our thing. We're DPL Telematics, a leading provider of advanced asset monitoring, GPS and telemetry technologies for the construction, agriculture, rental, mining, rail, fleet and oil-field industries. With over 20 years of experience and more than $1,000,000,000 in customer mobile assets trusted to us, we deliver a complete suite of cellular monitoring solutions. Our award winning products include the AssetView and AssetCommand lines, FleetViewOBDII solution for vehicles, and more.
But enough about us – let's talk about you.
You want to find your biggest asset. A competitive edge.
We can help. Like we said, finding stuff is kind of our thing. And in a highly aggressive market, finding a competitive edge can be a real challenge. The eternal search for increased efficiency, reduced loss and risk, and better margins means you need a superior product with superior performance.
Our goal is to deliver to you the most reliable product with unsurpassed support. Every unit is built, tested and serviced, with expert product support available.
Our commitment to you is to offer world-class solutions and deliver first-rate service, with uncompromised quality.

Roads. Rock. Rail.
No matter what your fleet rides on, we have a solution for you.



We have been delivering powerful technologies to your industry for over 20 years. Since 2000, more than $1,000,000,000 in customer mobile assets have been trusted to our award winning solutions. We deliver rugged, reliable products, and in-depth experience working with companies just like yours.
At DPL Telematics, we are flexible and always on the cutting edge of new technologies. We use our strong technical background and market specific knowledge to maintain a reputation as a leader and solution provider. We understand that not all assets are created equal, and what worked on a truck yesterday might not work on a loader today. For that reason, we are the total fleet solution, pairing the appropriate product for your short and long term needs, across your entire operation from on-road vehicles to off-road equipment.
VIEW PRODUCTS
Our products win awards. And our customer's trust.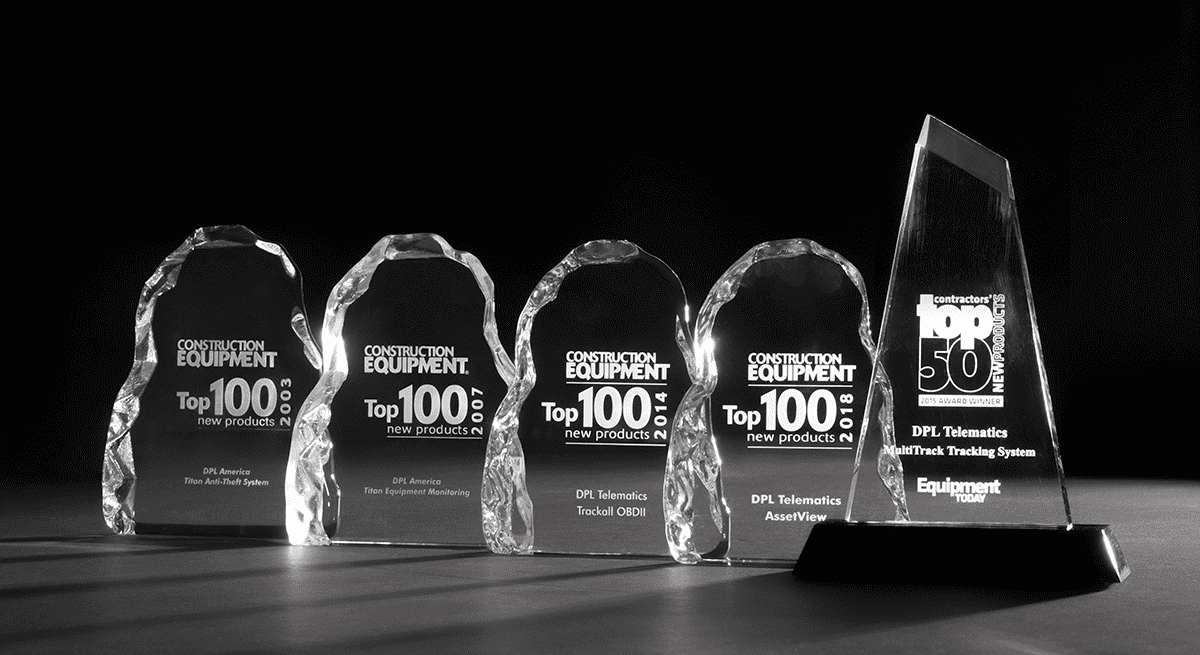 Recognition is gratifying, but earning your business is what really motivates us. When the rubber meets the road (literally), its performance that counts. And we deliver.
‍